Kazakhstan Stock Exchange (KASE) and China Investment Information Services Ltd (CIIS) today announced a partnership in which CIIS will act as the official distributor and licensor of KASE market data in mainland China. A signing ceremony attended by representatives from KASE and CIIS was held in Wuxi, Shanghai today to celebrate the new partnership.
Under the agreement, CIIS will be responsible for real-time distribution, as well as marketing and sales of key Kazakhstan Stock Exchange market data products in mainland China. These products include data about equities, bonds, currency, futures and options traded at Kazakhstan Exchange's markets and other trading floors that provide Kazakhstan Stock Exchange with their market data on the legal basis. The signing of the market data agreements during a ceremony in Wuxi today is the first milestone in this partnership.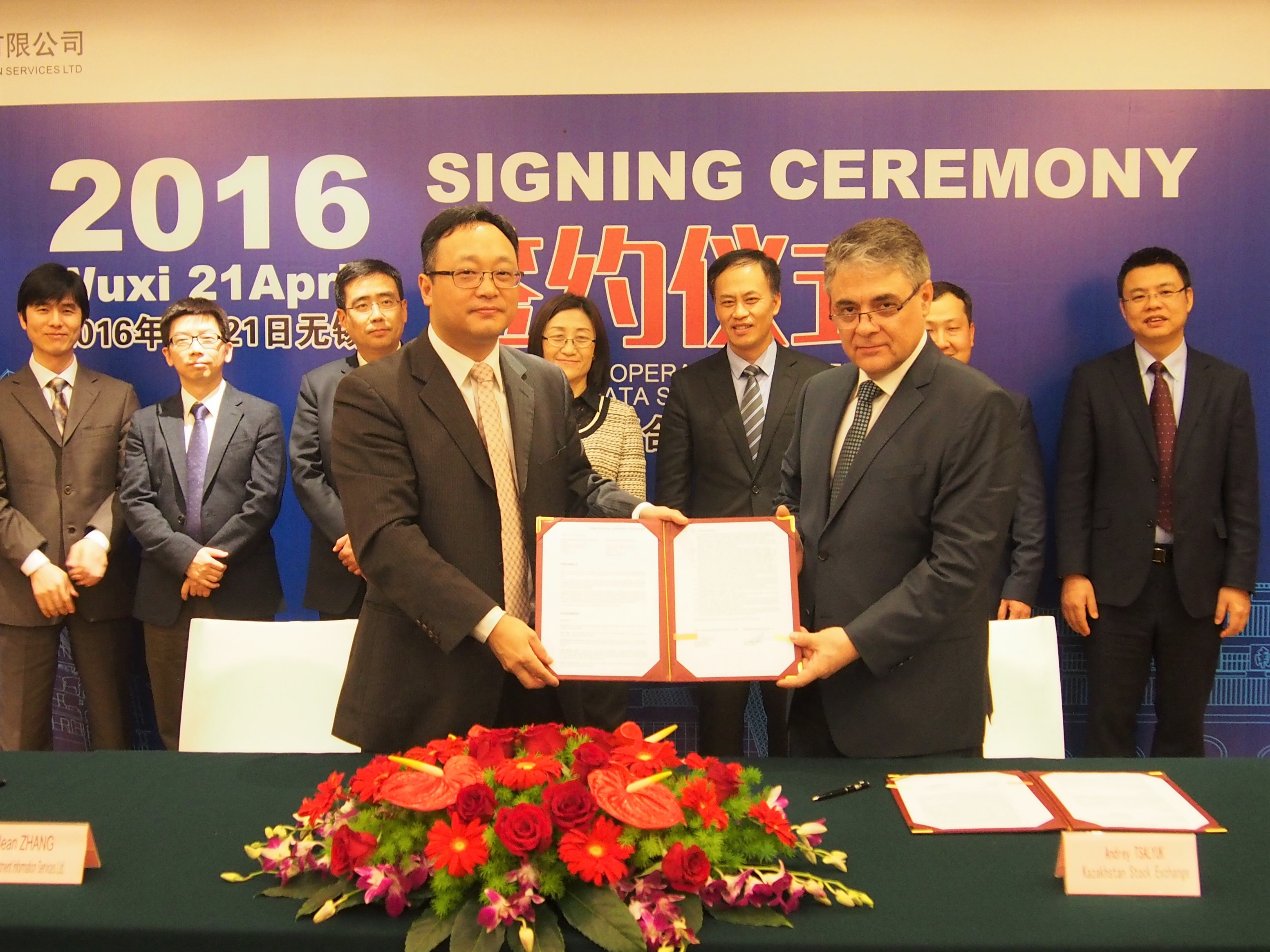 About Kazakhstan Stock Exchange
On November 15, 1993, the national currency - tenge was introduced in Kazakhstan. On November 17, 1993, the Kazakhstan Interbank Currency Exchange was established to organize foreign currency trading, which was renamed the Kazakhstan Stock Exchange a few years later. Since its creation, KASE is the only exchange in Kazakhstan that serves the stock and currency markets, an integral part of the financial market infrastructure and occupies an important place in the domestic economy.