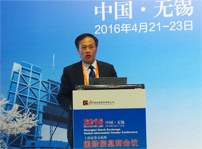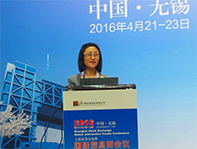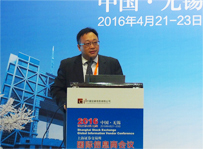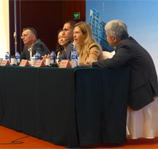 The Fourth Shanghai Stock Exchange Global Information Vendor Conference has been held from 21st to 23rd April 2016 at Juna Hubin Hotel, Wuxi.

The welcome speeches were given by Mr. Bo QUE, Vice President of Shanghai Stock Exchange and Ms. Dujuan WAN, Chairman of SSE InfoNet Ltd. Around 100 peers joined the conference, including CIIS mainland partners, such as China Financial Futures Exchange, China Securities Index Co., Ltd., Dalian Commodity Exchange, Shenzhen Stock Exchange and Zhengzhou Commodity Exchange, and CIIS overseas partners, such as Deutsche Borse, Euronext and Kazakhstan Exchange. Apart from the partners, Hong Kong, Taiwan, Singapore, Thailand Stock Exchange, Shanghai Futures Exchange and China Exchanges Services Company Limited, and around twenty major domestic and overseas information vendors also came to the conference.

During the conference, CIIS and Kazakhstan Stock Exchange have signed the data vending cooperation agreement for market data services, and Euronext has also signed market data authorization contracts with mainland China information vendors.

The conference provides a platform for product introduction, business and experience sharing. There were some fruitful presentations given by exchanges and information vendors. During the panel session, participants had a heated and detailed discussion on how cooperation between exchanges affects the landscape of market data industry.

In addition, we praise our clients and partners by five kinds of awards, BEST INFORMATION VENDOR, MOST VALUABLE VENDOR, RISING STAR OF THE YEAR, BEST CIIP PARNTER and BEST CIIP VENDOR.